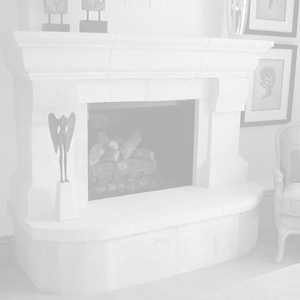 Custom Fireplaces
AST Stone Corporation is a leading supplier, manufacturer, and installer of custom fireplaces for residential and commercial design and architectural projects. Our custom fireplaces are designed to capture your own distinctive style with innovative features and design elements that create a truly unique fireplace.
Using the finest natural stone or cast stone materials, our designers and craftsmen can produce a one-of-a-kind custom fireplace to suit any project. Our custom stone fireplaces are ideal for projects ranging from high-end residential construction or renovations to hotel lobbies, indoor and outdoor restaurant dining areas, lounges, patios, and more.
Our unique pallet of colors allows us to produce distinctive, breathtaking designs that will dazzle and amaze.
Starting with working designs or by taking a completely customized approach based on your unique specifications, our expert craftsmen will work with you to develop a detailed design plan. We can work with anything from hand sketches to 3D CAD drawings, and we provide final detailed CAD drawings for every custom fireplace to ensure that your vision and requirements will be fully realized.
You have the option to choose a gas or wood fireplace, and you can call upon our extensive custom fireplace services for customizations, accessories, flue material, and final installation.
As a one of the top custom fireplace suppliers in America, we pursue every project with a commitment to unparalleled quality and your complete satisfaction. From your first discovery meeting and the initial design to full production, shipping, and installation, our experts are here to provide exceptional service and ensure that your project is a success.
We are happy to answer any questions and to provide full consultation to help you choose the right custom fireplace design for your needs.
Contact one of our experts today to learn more about our custom fireplace designs and to request a free estimate for your next project.