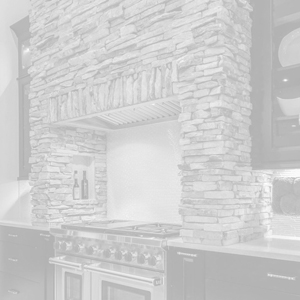 Kitchen Hoods
Stone Kitchen Hoods and Stone Range Hoods
Inspired by ancient architecture, provincial farmhouses, and luxurious chateaus, natural stone and cast
stone kitchen hoods can create a bold statement and add nostalgic charm to your family kitchen. With kitchen hoods and range hoods hand-crafted by our stone artisans and featuring a wide variety of tones and textures, you can complete your custom kitchen or remodel with charm and sophistication.
At AST Stone, we provide a large selection of cast stone and natural stone kitchen hoods made from limestone, travertines, or cantera. Our collection of kitchen range hoods includes French, Italian, English, and modern styles, and our expert craftsmen can design and create custom hoods to suit your personalized and unique aesthetics.
A stone kitchen hood serves as a centerpiece to unify your kitchen and blend all of its design elements.
From simple elegance to intricate and detailed beauty, you can choose from a wide array of designs and options. Our stone materials and unique designs give you the palette to create a kitchen hood that is delicate and understated or truly grand and majestic.
We also offer stone corbels and stone kitchen hearths to help you realize a complete vision for your custom kitchen or remodel.
Best of all, stone kitchen and range hoods can add value to your home and create a truly customized and personalized touch that is strikingly distinctive and yet pragmatic and purposeful.
Unmatched Expertise in Kitchen and Range Hoods
Our stone experts can share showroom and custom design options, recommend the right kitchen hood for your project, and offer complete design, manufacturing, and installation services to meet all of your custom kitchen needs.
You can enjoy knowledgeable and professional support, from full consultation and 3-D CAD drawings to the final production and installation of your kitchen or range hood. With unmatched dedication to quality and design, our staff will ensure that you receive the best possible service.
Contact us today to learn more about our inspired kitchen and range hood designs and to request a personalized consultation and estimate for your next project.