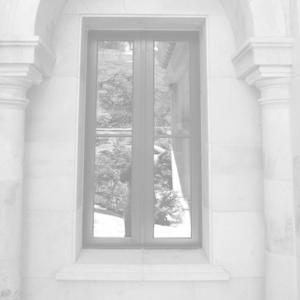 Wainscot Moldings
Wainscot moldings are a perfect way to add historical charm and protect your walls from normal wear and tear. AST Stone Corporation has a variety of wainscot moldings available for you to choose from.
While wainscot designs are often associated with paneled wood, our experts specialize in modern and functional stone wainscot moldings.
Since 1992, AST Stone Corporation has been on the cutting edge of molding trends, developing entirely new design concepts and finding refreshing new applications of stone materials. Our stone wainscoting can completely change the design and look of your home or office or create a unique aesthetic for your new construction.
With stone architecture, you don't have to settle for a mediocre look. You can evolve your designs and imagination with natural stone wainscot molding.
With a variety of stone styles, colors, and finishes to choose from, you can achieve a truly one-of-a-kind look. Our stonework can create a high-end feel for any room or space. Stone wainscot moldings can also make any room of your property more luxurious and inviting.
Wainscot moldings can also transform the way you live or work. From busy foyers and entries to eating areas, office spaces, and bathrooms, our professionals can make taking care of your home or commercial space easier. Not only is wainscoting more functional to maintain, but cleaning it is a breeze as well.
When you're ready to add molding to your residential or commercial space, there is an array stone wainscot moldings to choose from:
• Multi-purpose edge
• Counter edge
• Bar liner
• Greenwich chair rail
• Park Avenue chair rail
Our innovative design tools make your choice easier. Ask about how we can hand-draw or design your architectural elements using our 3-D CAD software.
Our professional experts can make your home or commercial property more impressive and valuable with simple yet striking stone installations. And our personalized service guarantees that your wainscot moldings installation with be hassle-free and non-invasive.
AST Stone Corporation knows that making design decisions can be challenging. Thankfully, our free consultations and estimates make the process simple and easy.
Contact us today to schedule a consultation with our designers and request a free estimate.